---
The Power of "Being-Digital"- Digital Marketing Benefits
September 13, 2019
No Comments
1345
The world today is Digital. "Everyone is online and everyone is digital" In this high-tech age could you possibly imagine an existence without a unique online identity, be it a person or a brand? Everyone owns a mobile device with an internet connection, and an average person will spend at least 3-4 hrs in a single day on the device. So, which is the best way to get your marketing game on point? Online Exactly. And everybody is doing everything they can to capture the evolution of the growing online market place.
The online marketing game keeps changing it is not what it used to be back then when it started, now with the growing volume of users every day, it is no two ways that this industry is here to stay for long.
As the very basis of digital identity is internet and the bare minimum one can do is to keep up with the online presence pressure, but what if one does not know the ins and outs of the platform itself and limitless powers attached to "Going-Digital". Do you know the benefits of "Being- Digital" and how to get there?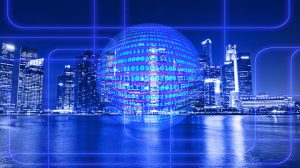 Sure, you might be familiar with terms like social media marketing, email marketing, and SEO. But just knowing how to update your socials timely or pushing an email isn't quite going to help you (or your business) if you want turn-ups (good revenue and engagements for your business) it will need an experts time and attention to do that. One can post a video for fun and update a profile picture now and then but if you talk serious business and ROI's here then comes the need for specialized digital marketing services. The best idea to help your business grow is to hire an individual or a dedicated agency that specializes in digital marketing.
The thought of which is better going digital or the traditional marketing remains and you would also want to know what it can do to leverage your business.
Well, with more and more consumers buying products and services online, it should not come as a surprise that right internet marketing can make any business a success. Considering giant brands like and Amazon, Flipkart it becomes obvious that "Online or Digital" marketing will benefit any business, be it big or small. Even Forbes suggested that around 82% of consumers conduct online research before purchasing any product or services. Would you still deny the supreme power of "Being- Digital"?  Would you?
Digital marketing allows you geographical expansion with the flexibility to set up campaigns for the right audience at the right time. It is definitely a cost-effective choice compared to the traditional methods of marketing. It is customizable and can fit both the budgets of a small business as well as a big one. The reach of digital marketing method is super-fast and wide, which allows maximum engagement with higher revenue. It also exhibits analytical data like consumer behavior and potential customers.
Also, the rapid rise in the number of many marketing platforms and agencies in a short span of time is proof itself that Internet has transformed how we trade in this day. And that digital marketing could be a total game-changer for your business too.
By now, this becomes clear that digital marketing is the most powerful form of marketing.
Still thinking what the pros do for your business that you can't do?
Just assume you are a clothing business, where all the time that should be put into service for better garment designs is used up for planning or implementing marketing strategies, what happens to your design and product quality then? Sounds not so functional, so we suggest leaving your business marketing struggles to the professionals. Remember, we suggested hiring a professional or an agency, so they put all your marketing worries to rest. Doing so will allow you ample time and energy to focus on better designs and other important aspects of the business while they handle all your marketing separately.
A good Digital Marketing Agency will know the proper tools and methods deployed to gain more leads and conversions for boosting sales substantially, which is impossible for an average business to do on its own. They increase brand awareness and lead generation through all the digital channels. These channels include social media, the business website, blog, SEO, email, etc. Many small ventures now prefer Going-Digital over traditional nerve-wracking marketing and team up with best digital marketing agencies to get higher returns.
Trust us "Being Digital" is the prime demand for any business in this digital era and the powers associated with it are innumerable.
You could also unleash the power of  "Being- Digital " if you are a business (big or small) in need of best digital marketing services we do just that.
We use cookies to improve your experience We use cookies to deliver the best possible experience
on our website. To learn more, visit our Privacy Policy.
By continuing to use this site, or closing this box, you
consent to our use of cookies..
Privacy Overview
This website uses cookies to improve your experience while you navigate through the website. Out of these, the cookies that are categorized as necessary are stored on your browser as they are essential for the working of basic functionalities of the website. We also use third-party cookies that help us analyze and understand how you use this website. These cookies will be stored in your browser only with your consent. You also have the option to opt-out of these cookies. But opting out of some of these cookies may affect your browsing experience.